Thomas Aguillon, Rey Feo LXXII
Thomas Aguillon, Director of Government Affairs for Charter Communications in San Antonio, campaigned for Rey Feo, the People's King, a prominent figure and part of each year's Fiesta celebration through a series of fundraisers held throughout San Antonio. Aguillon Creative worked in multiple capacities to ensure a successful campaign that ultimately secured Thomas Aguillon as Rey Feo LXXII, in which he raised over $272,000 for the Rey Feo Scholarship Foundation, generating scholarships for deserving students in Bexar County. Aguillon Creative worked on a full range of collateral materials, advertising, social media and web design to increase awareness for this campaign.
In addition, we were responsible for the coordination and management of the events mentioned below for fundraising efforts, all which had from 100 – 350 people in attendance, over 100 sponsors, vendors and resource partners. These sponsors and partners included community stakeholders from local organizations, small businesses and larger corporations throughout the San Antonio area.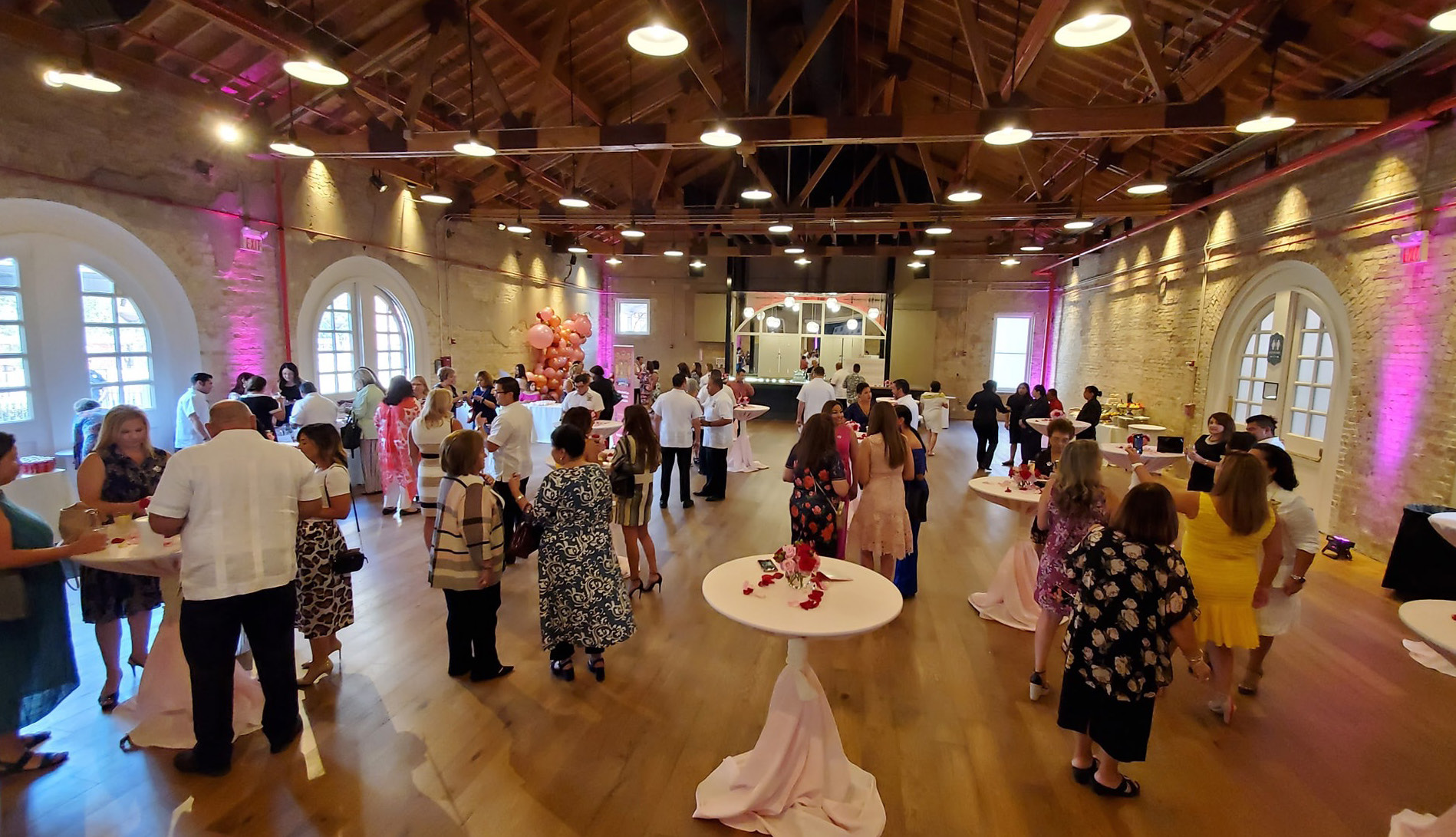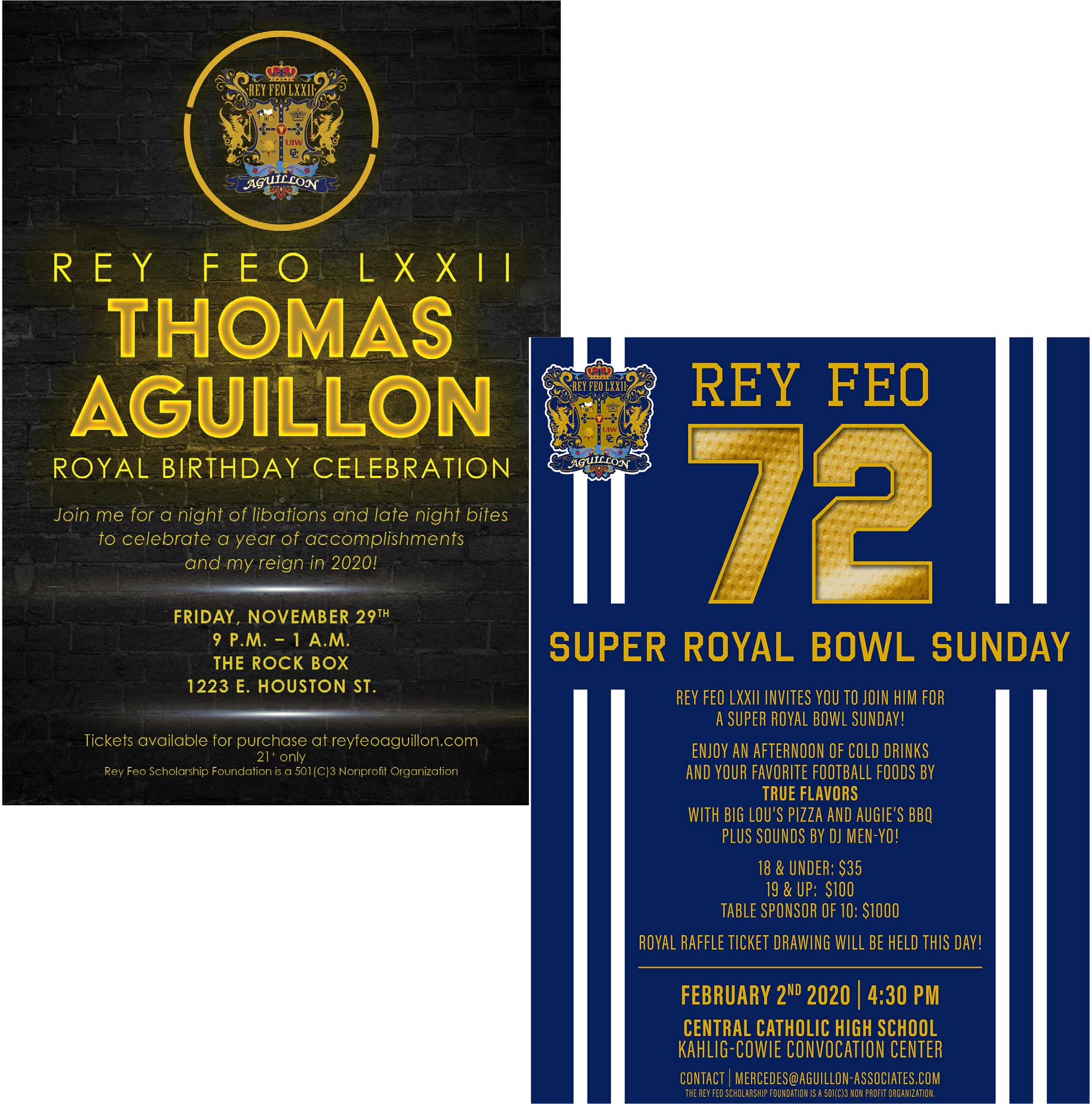 The Royal Bowl – February 2020
Royal Birthday Celebration – November 2019
Rey Feo LXXII Fashion Show – November 2019
Royal Consort Brunch – September 2019
A Royal Affair – September 2018
Royal Rivalry Skeet Shoot – August 2018
Catwalk, Comida, Cocktails & Confetti Fashion Show – August 2018
King's Luau – June 2018
Aguillon Por Rey Feo Campaign Kickoff – May 2018
OVERVIEW:
Manage Facebook + Instagram + Website
Develop digital identity + content strategy
Advertising + Media Buying
Public Relations + Influencer Marketing
Event Production