This Is Us
NOW IS THE TIME FOR CHANGE, REINVENTION AND DIVERSIFICATION.
Meet The Dream Team
Teamwork really does make the dream work. At least that's our experience at Aguillon Creative. We understand not everyone can juggle building a brand, advertising their business and managing social media profiles, all while running the company. For that reason, our firm has recruited industry professionals for the ultimate big brain energy, so all that stress can be removed from your plate.
Working alongside your team, you can focus on what you do best and leave the designing, delivery and rave reviews up to Aguillon Creative. Rest assured, our talented team will conjure up effective campaigns that get the job done. Coming from various backgrounds across marketing, advertising, public relations and digital media, our staff are fully-equipped with the ingenuity and know-how to deliver results.
Individually we are unique and driven, but collectively, we are an inspired collective of creatives and a force to be reckoned with – passionate and determined to provide solutions to complex marketing problems. We work hard and love what we do! Mix those two together and you have a solid, strong dedicated team working with you.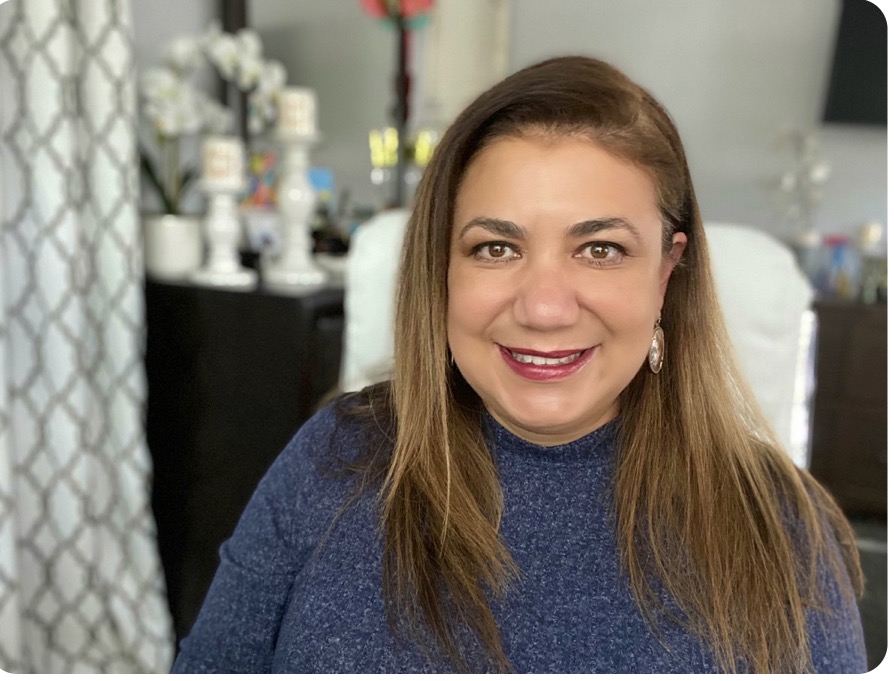 Melissa Aguillon, MPA
Marketing Maven
President/CEO
Melissa Aguillon's roots run deep in San Antonio! She has been in the marketing and public affairs arena for over 20 years and has led her firm for over 11 of those years. A strong, dedicated Latina who gives her clients her personal time and attention, she definitely knows how to get things done as an entrepreneur, a mom and community advocate.
Knowing that things change so fast in our industry, she is always on the hunt for information as there is always something new to learn or a more efficient way of doing things. This knowledge translates to her ability to serve her clients and meet their every need.
Melissa has a BA and a Master's in Public Administration from the University of Texas at San Antonio. A proud roadrunner, she has served on the Alumni board. She currently serves on the Catholic Charities Board of Directors as well as the San Antonio Hispanic Chamber Board of Directors. She has previously served on the SAISD Foundation Board and the Launch SA Board.
She received the Women of Distinction Award, Texas Association of Mexican American Chambers of Commerce in 2018, the Rising Star Award from the San Antonio Hispanic Chamber of Commerce in 2014, and the Marketing Award at the La Prensa Foundation Diamond Awards Gala in 2013.
She participated in LSA Class 32, Steering Committee for LSA Class 39, Latina Leadership Institutes' Inaugural Class, and SAAHJ's Alexander Briseno Leadership Development Program. She is currently a Certified Tourism Ambassador (CTA) by the Tourism Ambassador Institute (TAI) and a member of the San Antonio Association of Hispanic Journalists
She is married to Thomas Aguillon, Director of Government Relations for Charter/Spectrum and has two children Benjamin (16) and Karina (12). In 2018 she worked with her husband Thomas Aguillon to raise $272,772.00 for scholarships through the Rey Feo Scholarship Foundation. Because of their hard work, he will reign over Fiesta as Rey Feo LXXII during Fiesta 2020 & 2021.
She is a foodie who enjoys San Antonio's culinary scene, tending her garden, walking her dogs, reading magazines, listening to audio books and following the growth and development in her beloved San Antonio.
---


Creative Careers
At Aguillon Creative, we pride ourselves in maintaining a top-performing and innovative team that doesn't hesitate to think outside the box. We're always on the lookout for brilliant additions who will bring value to our work and exceed client expectations.
If you find yourself exuding ambition and creativity in your day to day work and are wanting to be a part of a company that shapes leaders in the industry, feel free to send us your resume to careers@aguilloncreative.com
Administrative Assistant